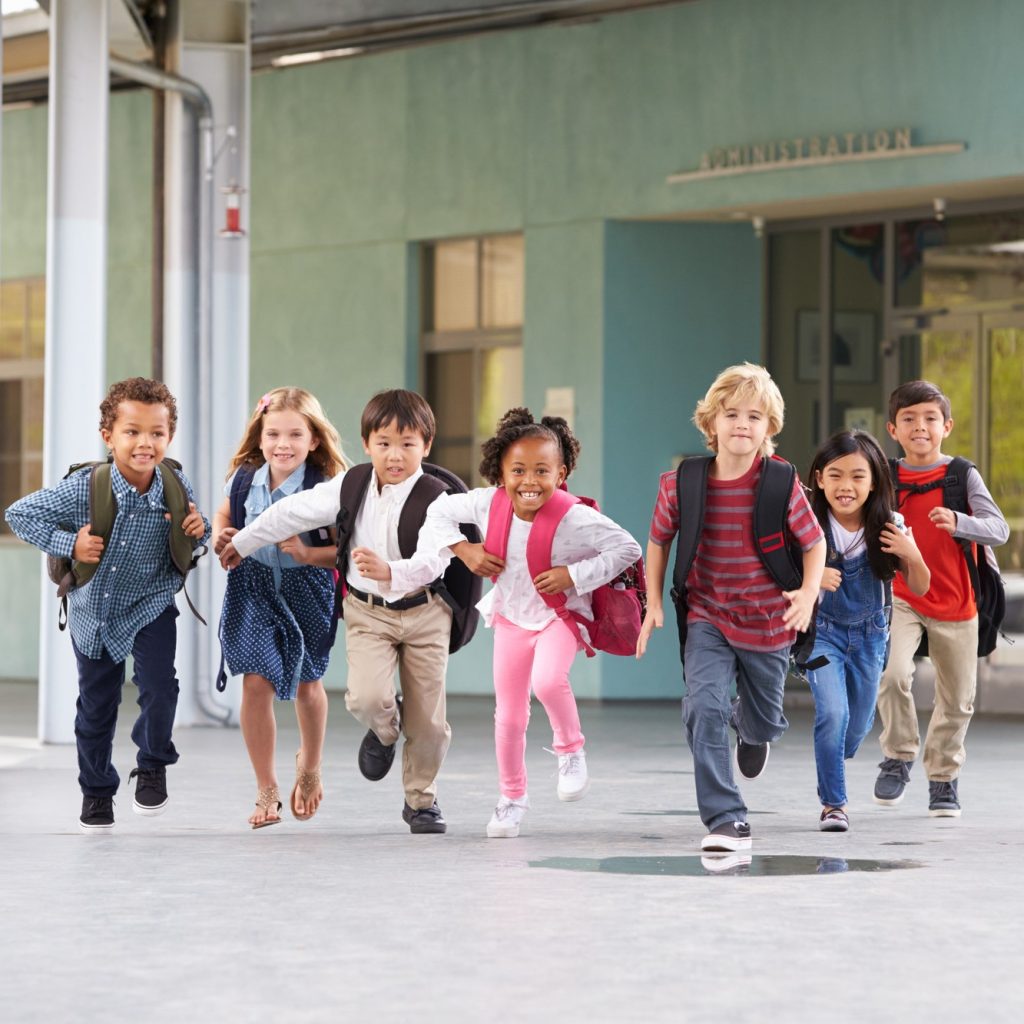 Equip to Flourish Building Campaign
A Vision for the Future
Since 1959, Willowdale Christian School has been fulfilling its mission to provide an outstanding Christ-centered education – an incredible honour and achievement! Over those many years, WCS has touched the lives of thousands of students and equipped generations to live a life of service for Christ.
To help flourish WCS for another 60 years and beyond, the Board of Trustees has been working strategically to prioritize learning in art, science, technology, and music. We recognize that to facilitate such learning the school building and facilities will require considerable improvements.
These improvements are not only to maintain existing function but to enhance and enrich the learning experiences at WCS into the future. After many prayers and counsel, the Board has decided to pursue the Equip to Flourish Building Campaign! We call upon the entire WCS community to join us in this exciting journey and to pray with us as we follow the path ahead.
Campaign Bible Verse:  "May the God of peace…equip you with everything good for doing his will, and may he work in us what is pleasing to him, through Jesus Christ."  –Hebrews 13:20-21
What will it be like?
The academic programming strategy for WCS outlines a concerted focus on experiential and project-based learning in the areas of art, science, technology, and music.
The learning experience will embrace a more responsive classroom where the integration of academic and social-emotional skills enables students to work to the best of their potential. There will be a wider scope of extra-curricular and community-oriented programs offered at the school to further enrich student experiences.
The Equip to Flourish Building Campaign has been developed to achieve this academic vision and to provide the flexibility of various uses for the learning spaces.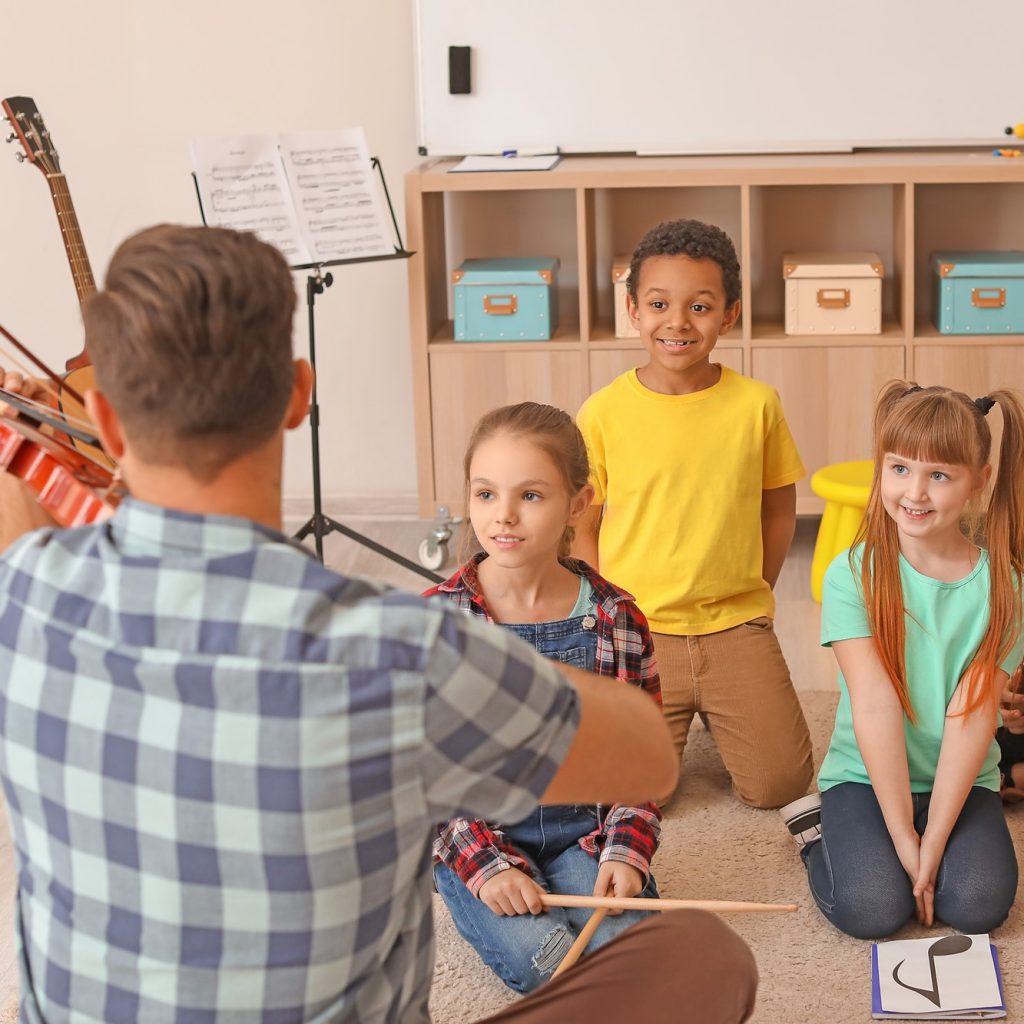 The feel of the school will inspire the core values that WCS enjoys today, which include hospitality, emotional connection, and a Christ-centered space that is vibrant, inspirational and creative.
Security and safety of the school building and grounds will be a priority within each phase of the renovation. The school will demonstrate good stewardship of our planet by promoting a green environment (efficient HVAC, insulation, water, and gardens). Bright, natural lighting will be channeled throughout the school hallways and classrooms. There will be improvements to climate control, air quality, and ventilation.
Other key highlights: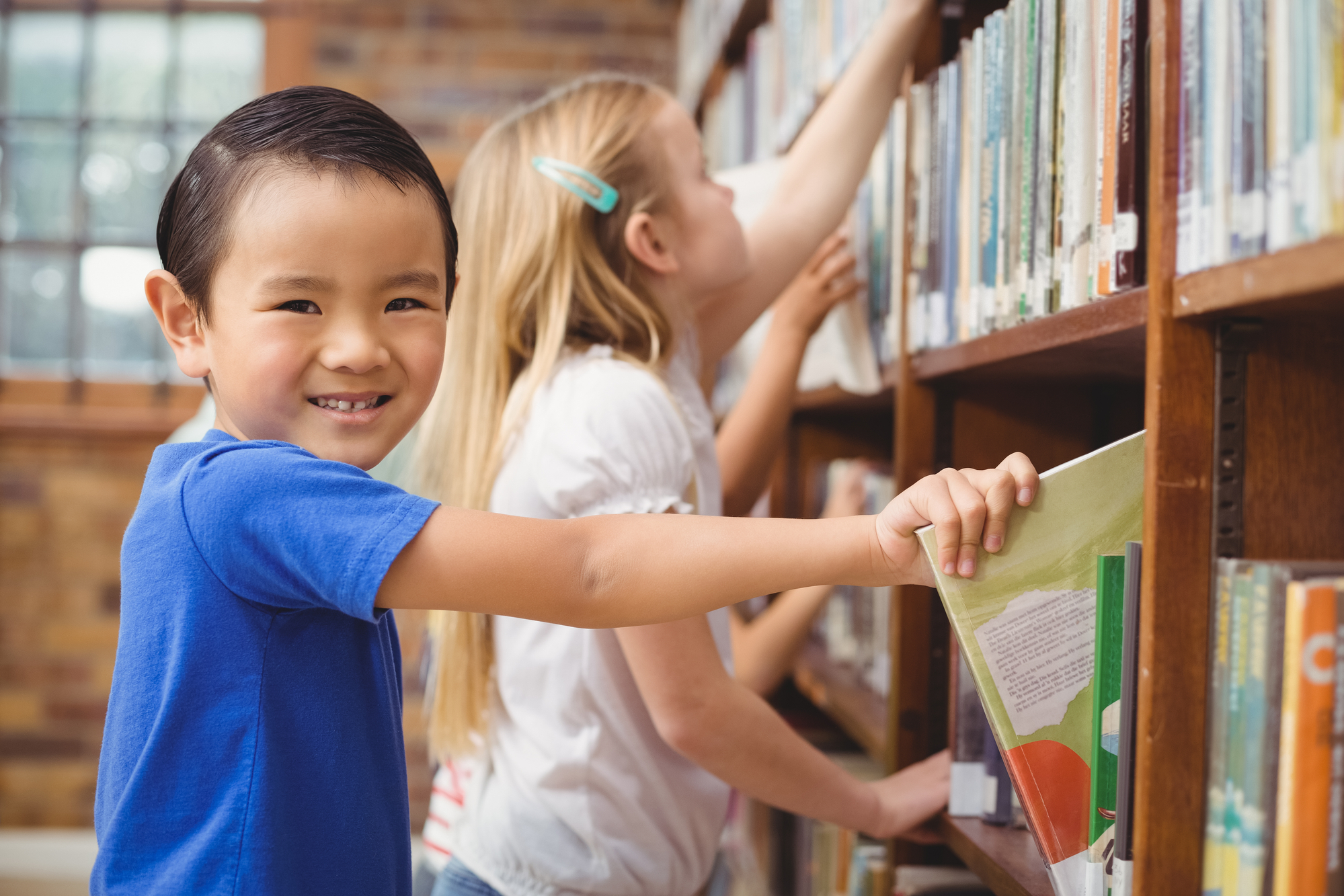 A New Library and Multi-Purpose Room!
This will be used for academic research and more immersive technology experiences. It will feature a welcoming and creative visual theme that will encourage reading and focused research (leveraging our 8,500+ books and growing!) with comfortable seating and calming colours.
A New Arts and Science Room!
This visually inspiring room for creative arts and science experimentation will feature vibrant colours, floor patterns, and surfaces. There will be a fully equipped science lab with raised workbenches, electrical outlets, sinks, and other resources for immersive experiments as well as large and configurable art work tables with good ventilation and easy access to the outdoors.
Secure storage cabinets, display cases, and drying areas for artistic creations will be included.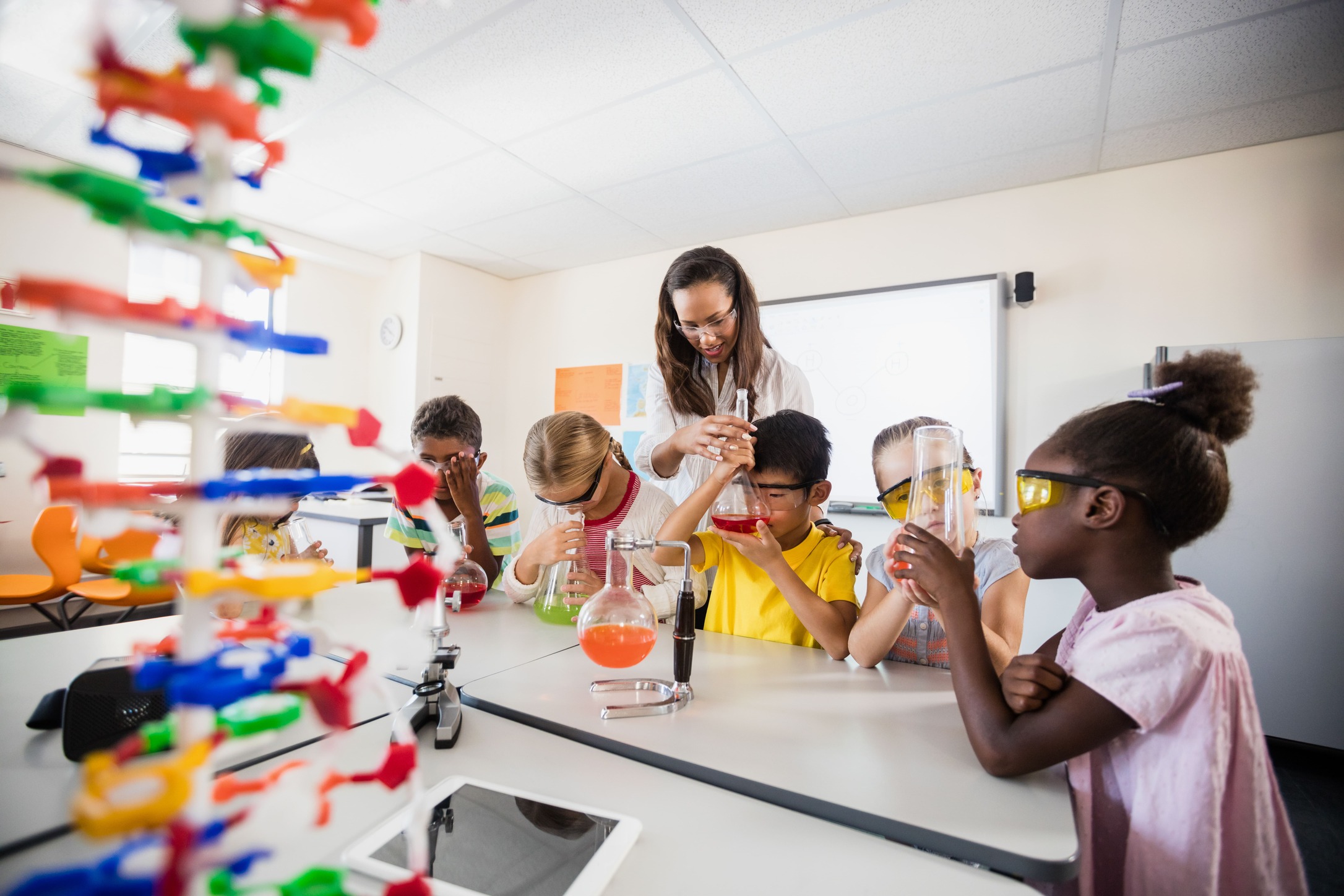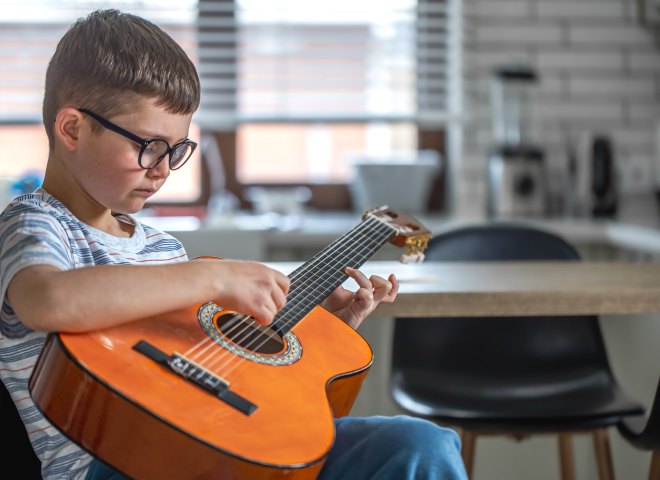 A New Music Room!
This room will be equipped with modern acoustics, secure storage for instruments, sheet music and stands, special chairs for good posture, and elevated floors. This space will also be used for special music events and recitals.
Main Entrance and Corridors
The main entrance to the school will be wider, more attractive, and provide clear visibility to the administration office. The main corridors of the school will also be wider with strategically placed open learning spaces.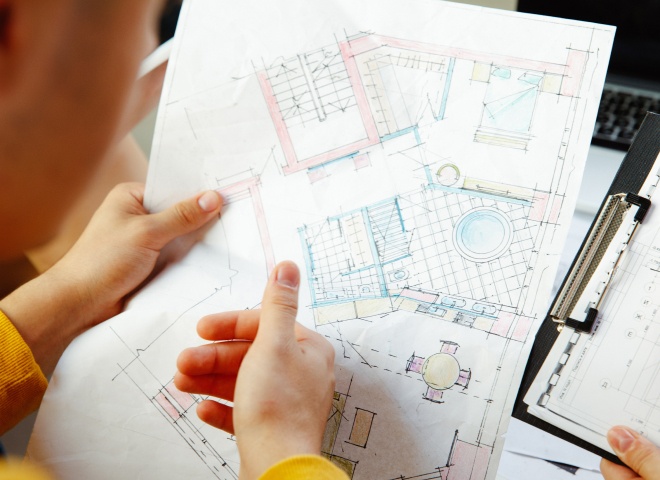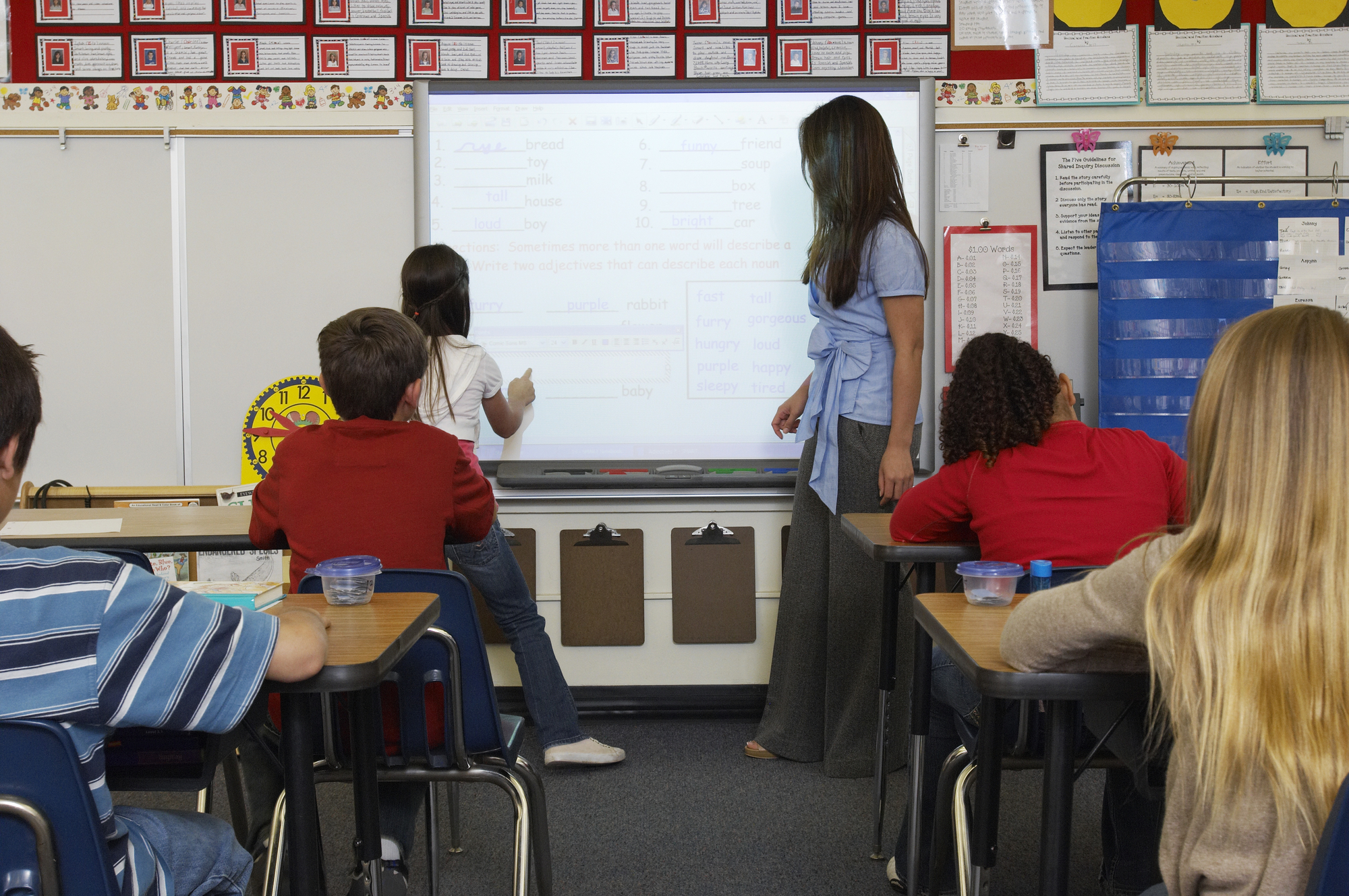 The Classrooms
All classrooms will be modernized with appropriate use of technology (e.g. smart boards, projection / casting tools, access to devices, etc.), with fun floor patterns, one-on-one learning spaces, and configurable desks for multi-purpose learning experiences.
The Kindergarten Classrooms
The Kindergarten classrooms will be outfitted to meet the unique needs of our early learners.  This will include easy access washrooms, use of partitions and learning hubs, and improved access to outdoor grounds.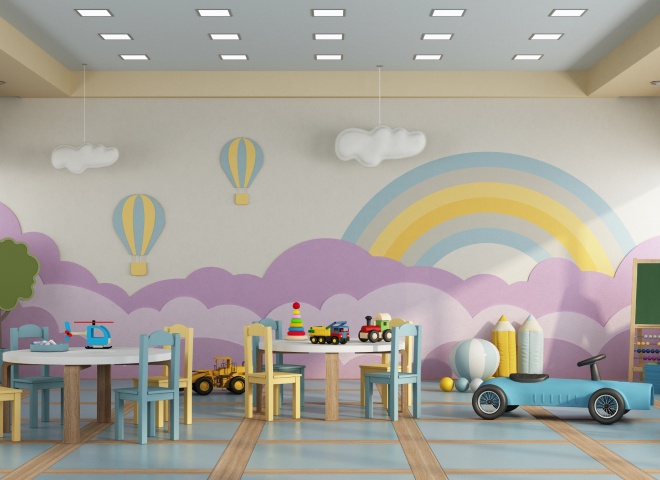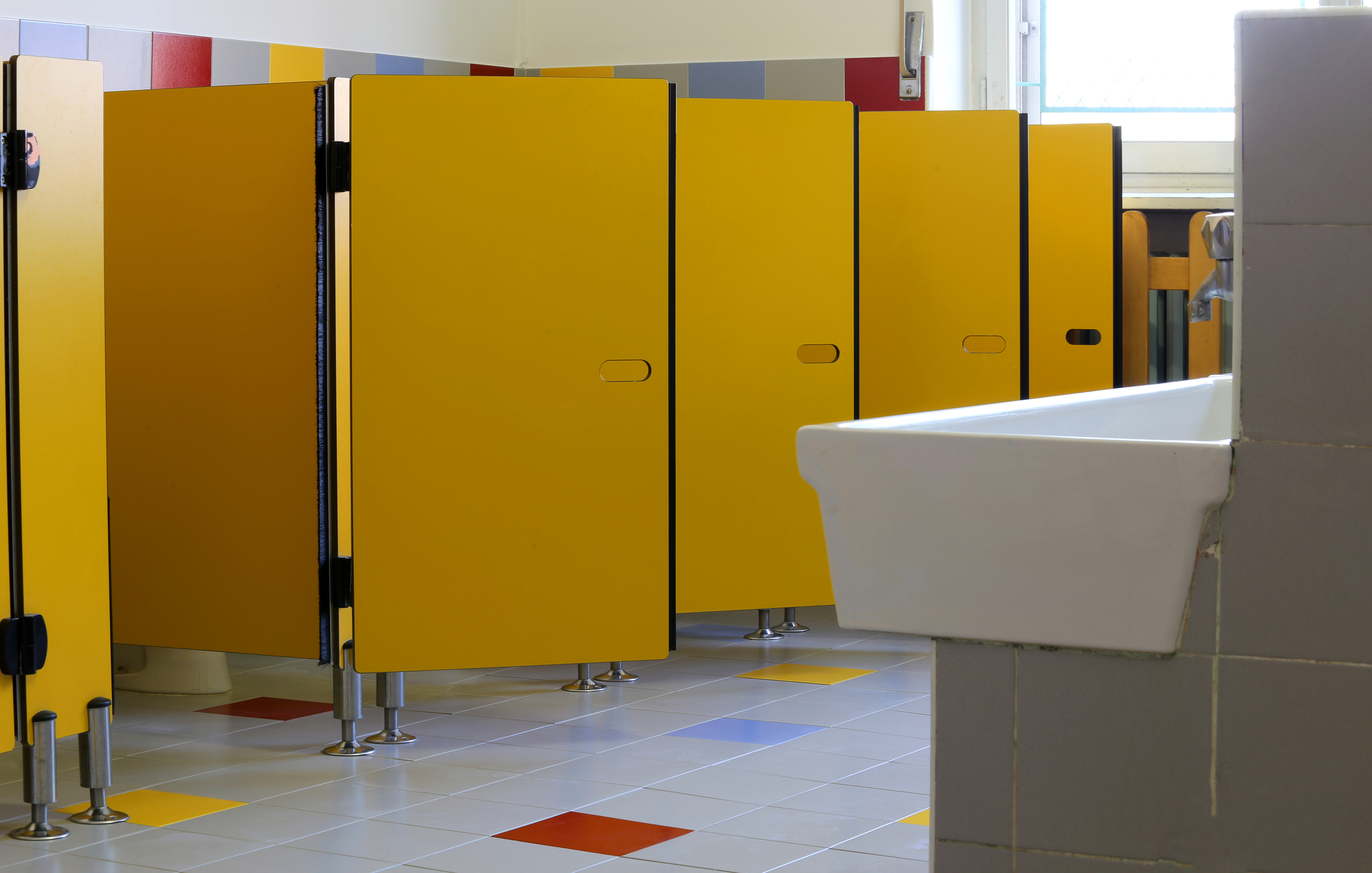 The Washrooms
The main washrooms will undergo a major renovation and modernization, with door-less privacy entranceways to promote safety and hygiene.
The Administration Office
The administration office will be better situated in the central hub of the school, with corner windows that have clear visibility to the main entrance and high traffic areas.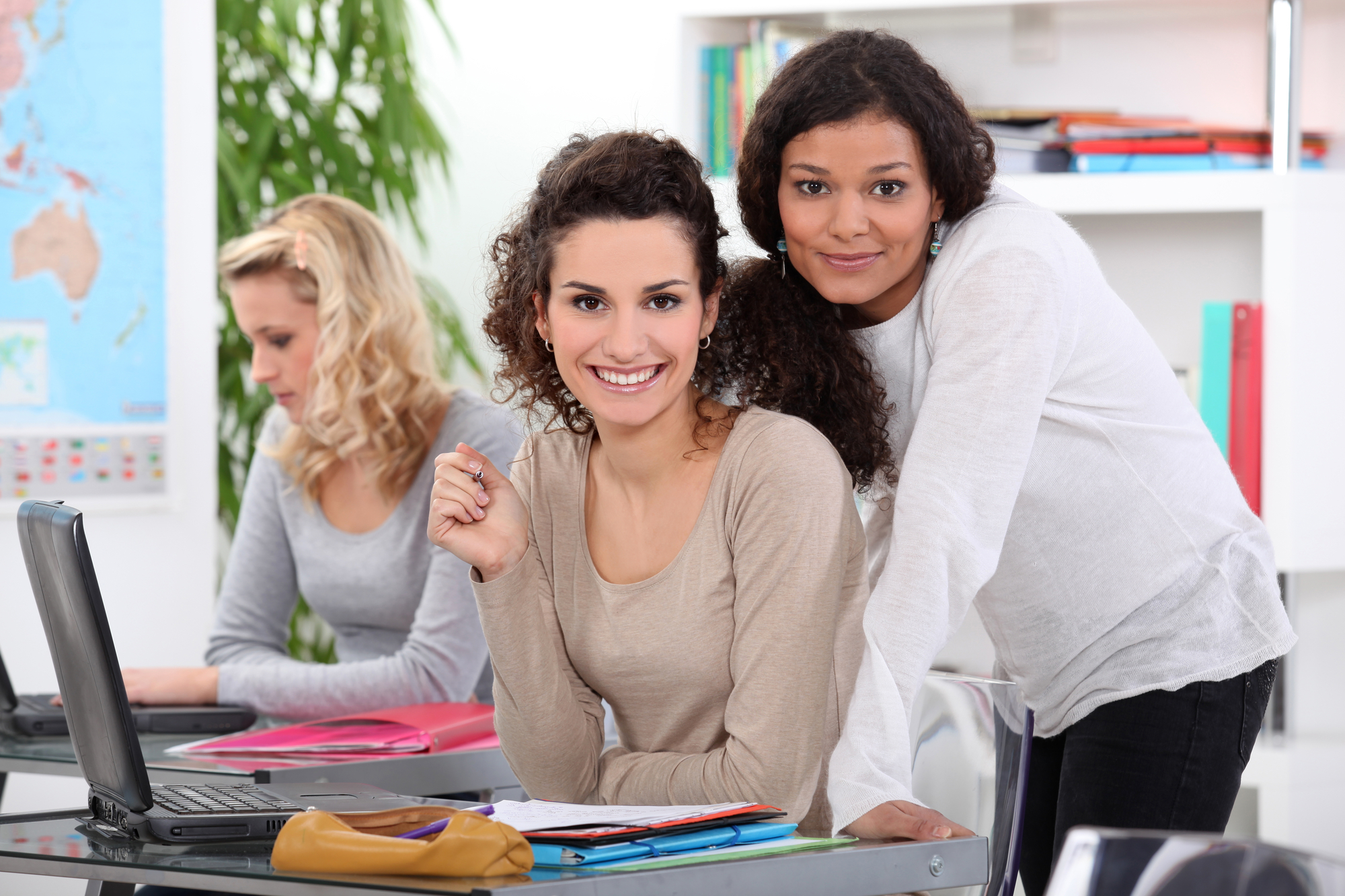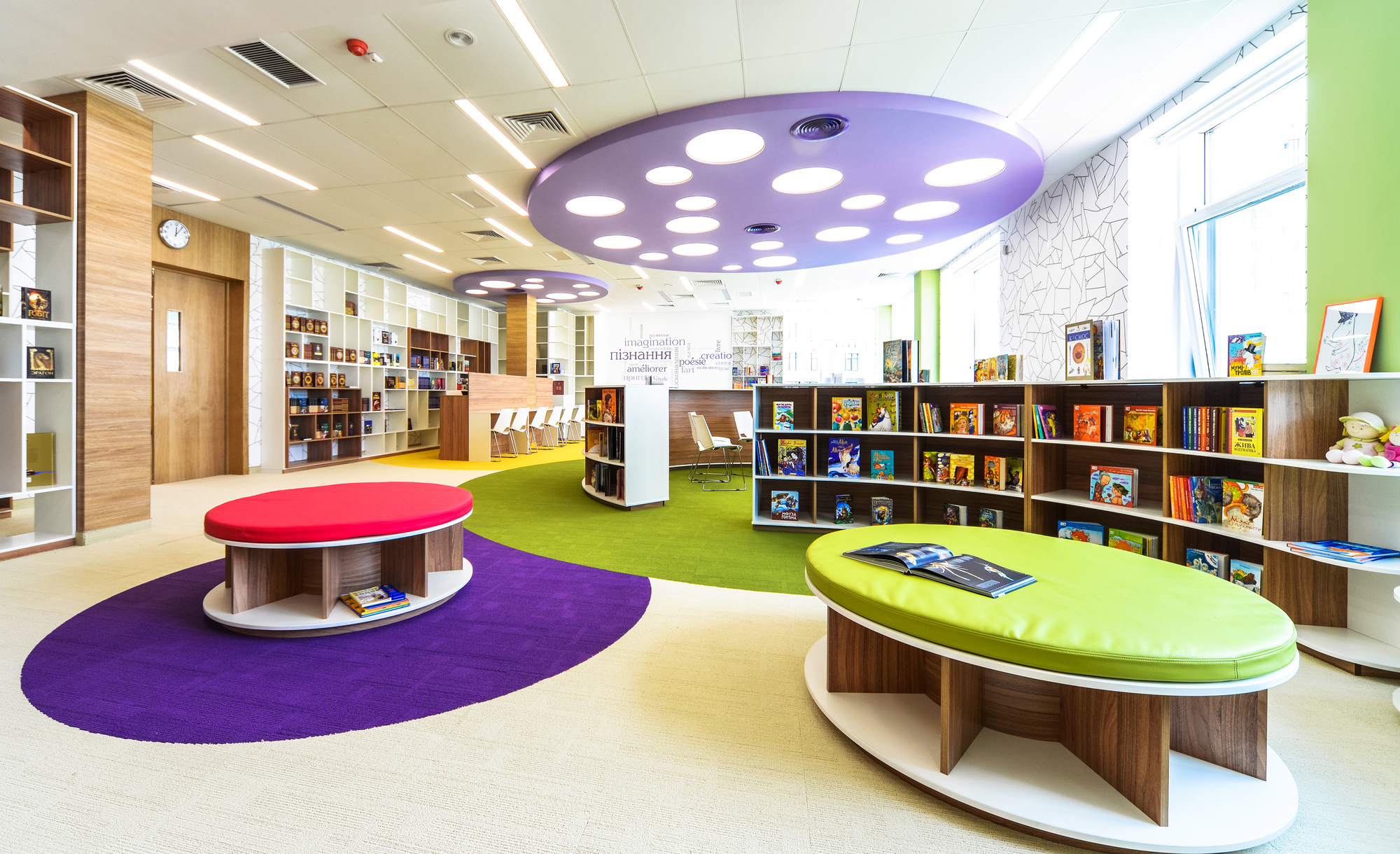 Student Support Services
The room for supporting students with unique learning needs will be moved to a larger space on the ground floor near the main entrance. This room will be welcoming and inclusive, accessible to all students and education specialists, and used as a central service to promote student emotional health and academic excellence.
It will feature warm colours, comfortable seating, secluded spaces for one-on-one and small groups, and plenty of storage.
The Gymnasium
The gymnasium will have new change rooms, extra-large storage rooms, improved wall surfaces, and a collapsible dividing wall across the middle.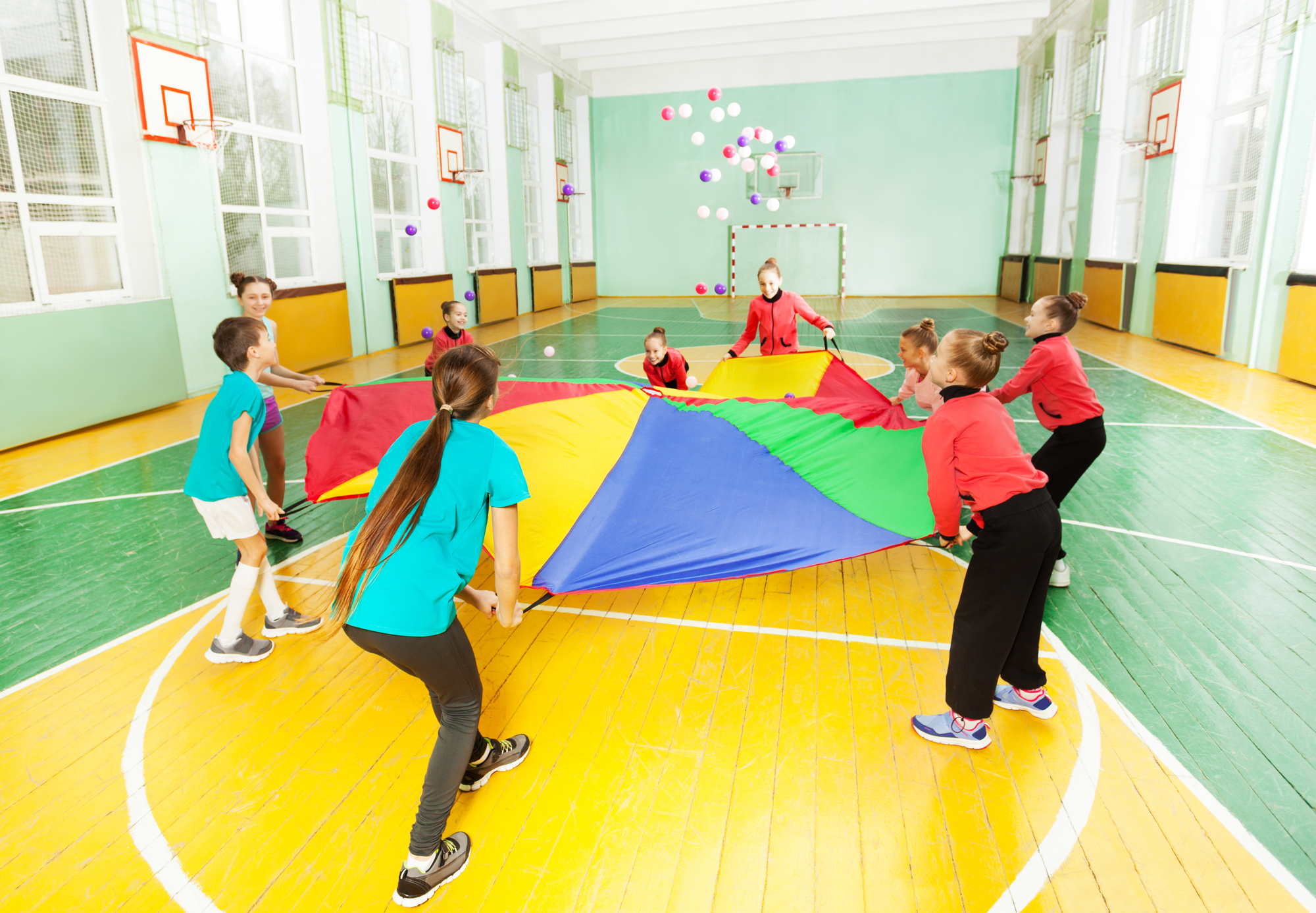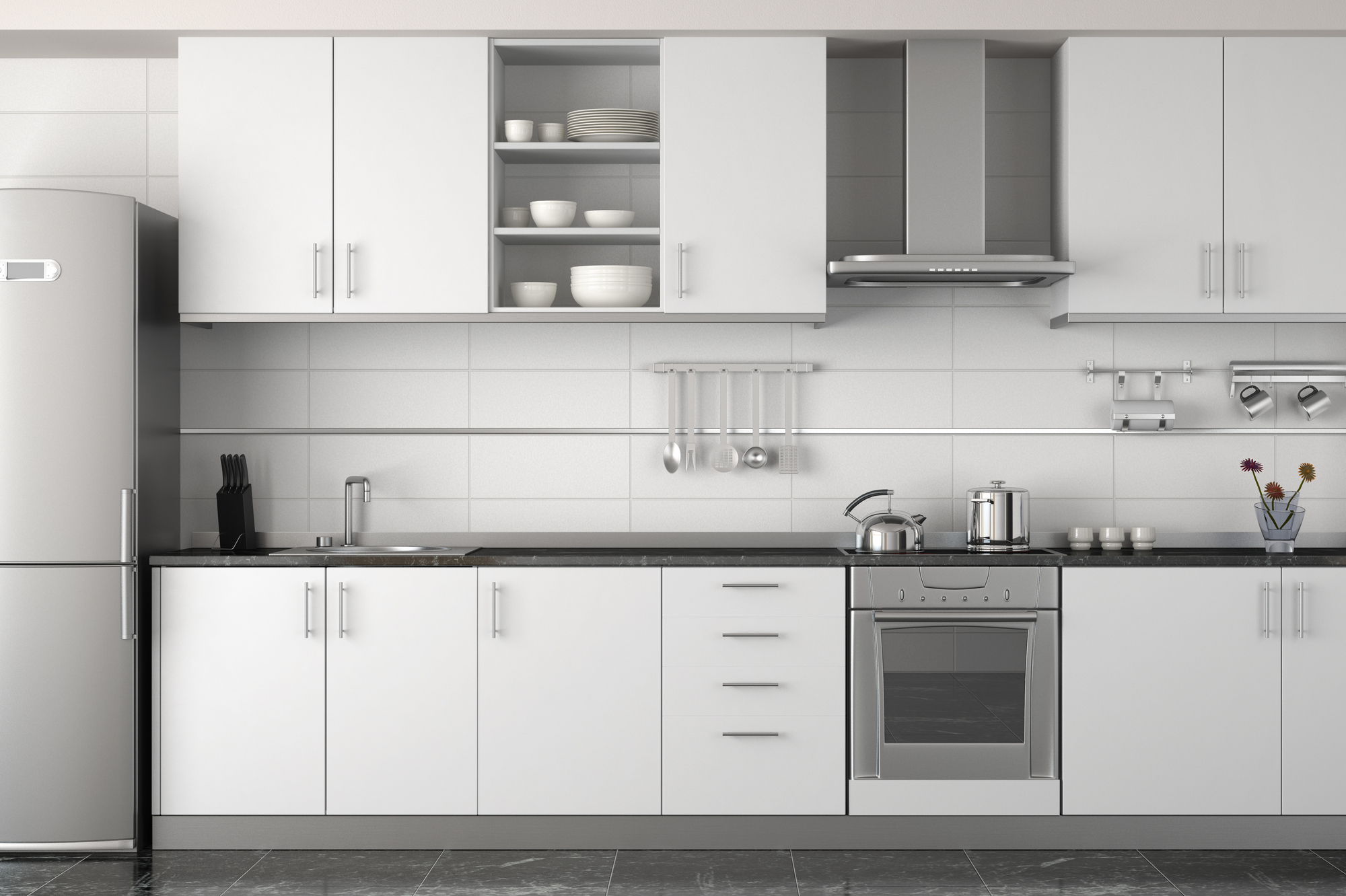 The Kitchen
The kitchen will continue to be a central hub of activity, with new cupboards, an island, improved ventilation, and extra power.
Q&A
We have obtained high-level estimates from several construction firms. Initial feedback suggests a budget of approximately 3 to 4 million dollars.
The Equip to Flourish Committee is at work to develop a fundraising campaign. We expect to reach out to a wide audience of potential donors beyond our immediate community. This is clearly a major undertaking, and the Committee has been meeting with other schools to learn how they planned and funded their building renovations. The Board and E2F Committee will continue to pray for God's discernment and guidance as we raise funds for this campaign.
The fundraising campaign is scheduled to start in the fall of 2021 and is expected to run over approximately two years. The construction is in three phases with a total duration of approximately 1.5 to 2 years. The construction work that will be disruptive to the normal operation of the school will be scheduled to occur over the summer when the school is normally closed.
There will be some disruption but given the proposed phasing approach with major renovations occurring in the summer, the school will be safe and continue to operate.
With a long-term vision for the future, Willowdale Christian School will continue to thrive for the next 60 years and beyond. If nothing changes, the academic vision of the school will be limited by the existing physical structure and space of the school. The Board recognizes that this is an ambitious undertaking and continues to trust in the Lord's guidance.
The school will easily accommodate approximately 200 students (10 classrooms with an average of 20 students per room). There is the option to add another floor to the proposed extension which would provide space for an additional 3 classrooms (about 60 students).
The proposed extension would be built over an area that is currently paved from just outside the Principal's office towards the north end of the school. The footprint of the playground will change, but this will be reconfigured to make better use of the available grounds that are presently under-utilized (e.g. make better use of the baseball diamond area).
The idea of a daycare has been discussed, but it would introduce several complications that are likely impractical. The Board has decided to focus on enriching the school experience for JK to Grade 8.
While representatives from our Board have met with a member of the church leadership to discuss the E2F Campaign plans, the church has not expressed an interest towards a building project as a priority for the church.